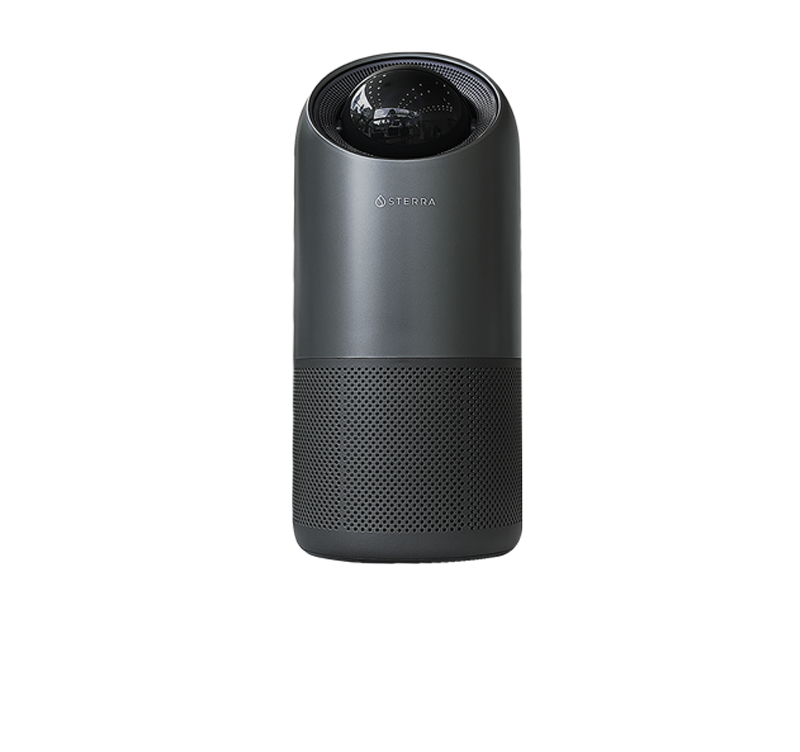 ★ ★ ★ ★ ★ 14,382 reviews
Sterra Moon Air Purifier
Uses triple layer medical grade HEPA-13 filtration system to remove 99.97% of air particles like allergens, dust, dust mites, pet dander, pet fur, pollen, mold spores, bacteria & viruses.
- Reduces blocked nose, sinuses and coughing by 75%
- Kills bacteria & viruses with UVC Technology
- Removes dust, pet dander & fur
- Improves sleep, immune system & long term health
"As simple as plug it in and on it. You can feel that the air is cleaner. My kids slept well too at night and lesser sinus in the morning. If you have pets, this is also good, no funny smell too." - Tylor J.
Customer Reviews
★ ★ ★ ★ ★ 14,382 reviews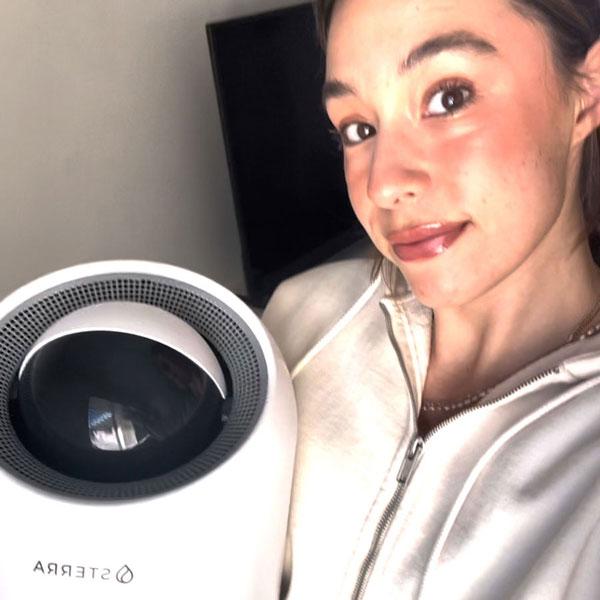 ★ ★ ★ ★ ★
"Amazing product. My sinus in the morning are gone and the air feels so much cleaner."
- Alex K.
(Verified Buyer)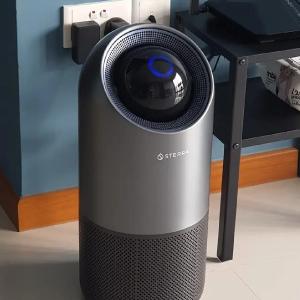 ★ ★ ★ ★ ★
"Didn't expect it to make such a big difference! I rarely have blocked nose after I started using it."
- Emily C.
(Verified Buyer)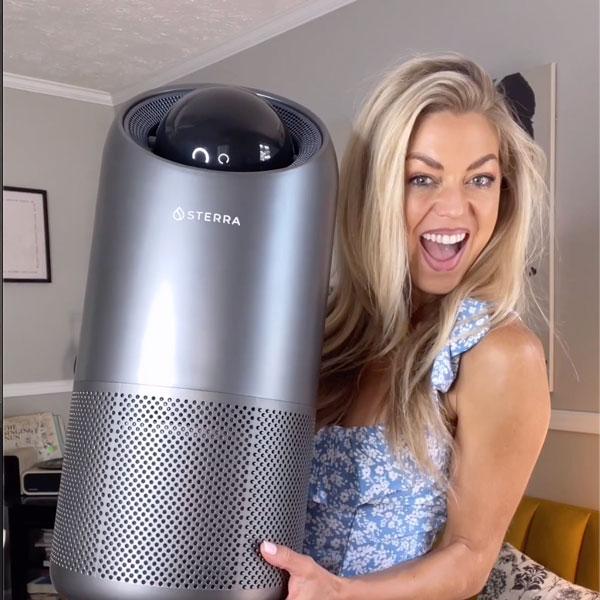 ★ ★ ★ ★ ★
"OMG! This is exactly what I needed. My home is now so much less dusty and my cats love it too."
- Mary J.
(Verified Buyer)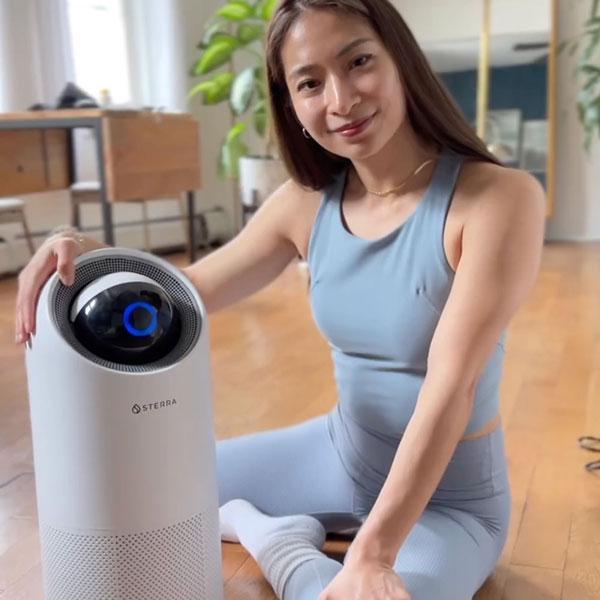 ★ ★ ★ ★ ★
"I used it in my bedroom and I sleep so much better than before. Amazing product, highly recommend!"
- Kim L.  
(Verified Buyer)
Reduces Blocked Nose, Sinuses, Coughs & Improves Overall Health By Keeping Your Air Clean
Scientific research for more than a decade indicates that dirty air is responsible for most cases of blocked nose, runny nose and sore or scratchy throat.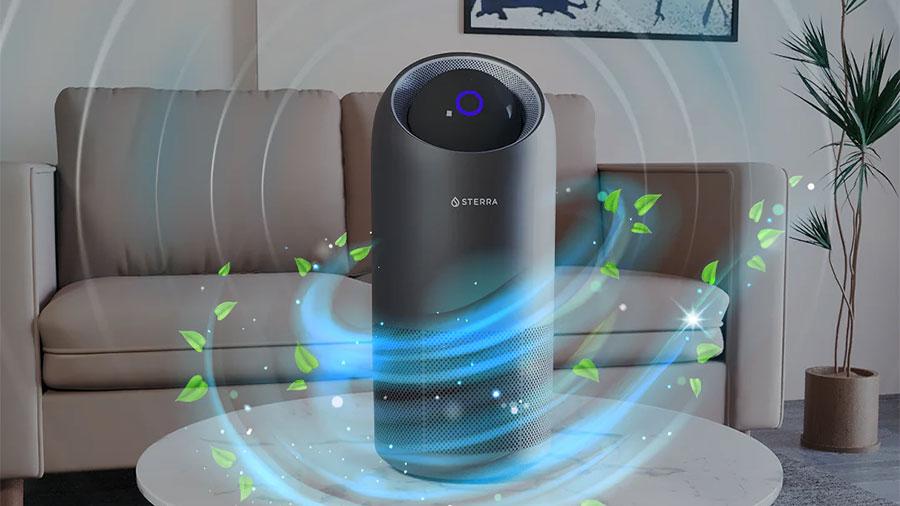 Lab Tested To Combat Allergies
Sterra Moon removes 99.97% of allergens in the air which causes allergies like blocked nose, runny nose and itchy throat.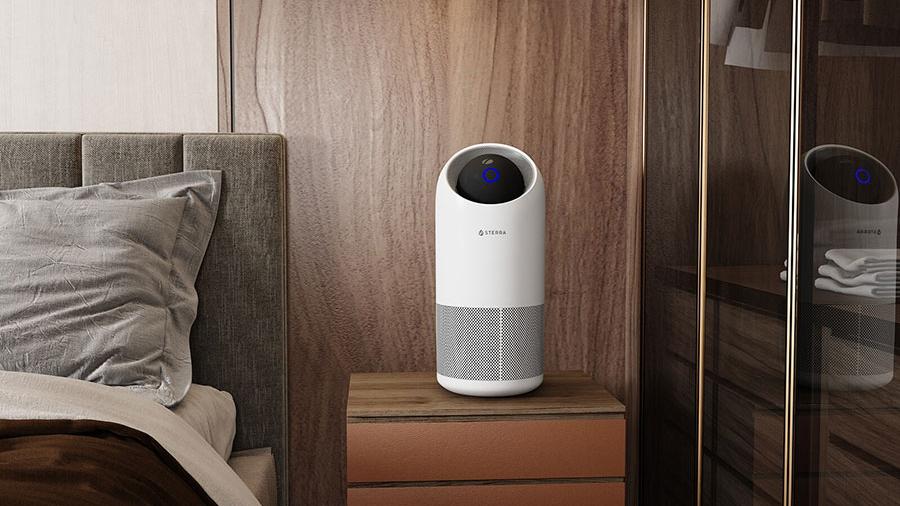 Better Sleep For Better Life
With clean air, you can breathe easier and this helps to improve sleep and sleep quality. With much better sleep, your quality of life will improve drastically.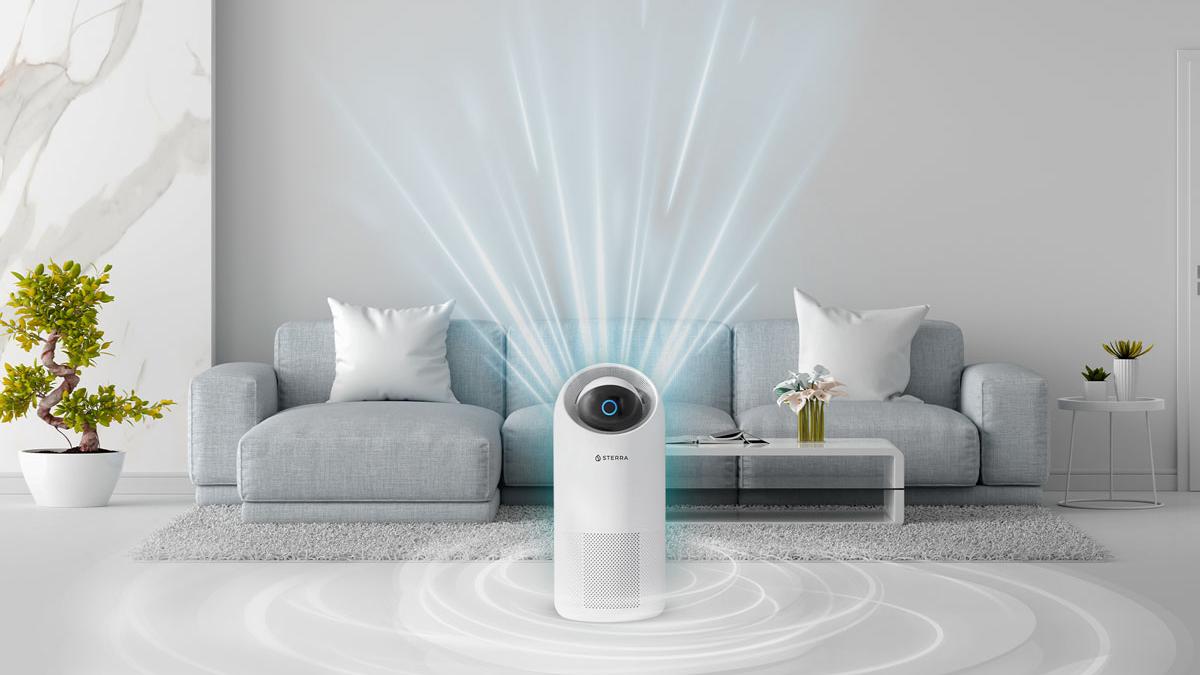 Lower Risks Of Falling Sick
Sterra Moon kills airborne bacteria, mold, viruses and pathogens by destroying their DNA/RNA using germicidal UV-C.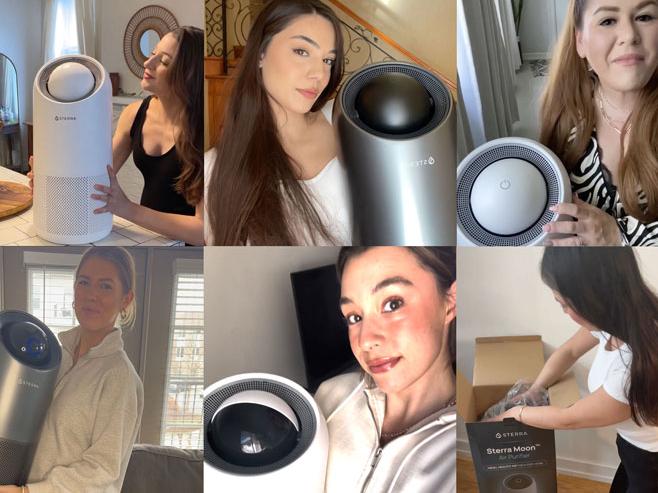 Clean & Healthy Air Or Get 100% Money Back
Try the Sterra Moon Air Purifier without any worries with our 100% Money Back Guarantee. If it doesn't clean your air or if you simply don't love it, send it back and you'll receive a full refund with no questions asked.
More Customer Reviews
Sterra Moon Air Purifier has received more than 14,300 5-star reviews in USA, Singapore & Malaysia.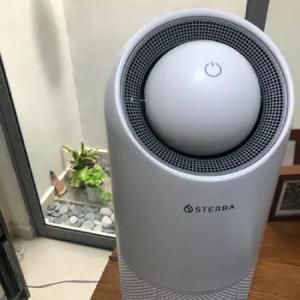 ★ ★ ★ ★ ★
Blasts Of Fresh Air
"A much needed addition to the home, given the amount of building/road constructions in and around the neighbourhood."
- Mark T.
(Verified Buyer)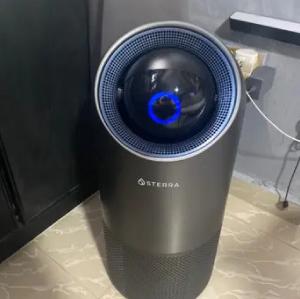 ★ ★ ★ ★ ★
Easy Simple Quiet
"The item was delivery very promptly, within a few working days and design is sleek and light. The air is definitely a lot more clean after using the product. Thumbs up!"
- Joseph T.
(Verified Buyer)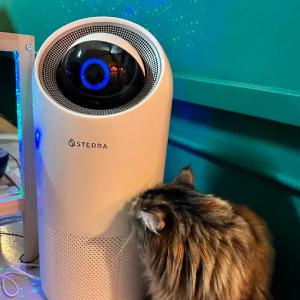 ★ ★ ★ ★ ★
Love It So Far!
"We have a studio space and the dust is out of this world. I certainly do feel this air purifier has helped the air quality quite a fair bit."
- Huda R.
(Verified Buyer)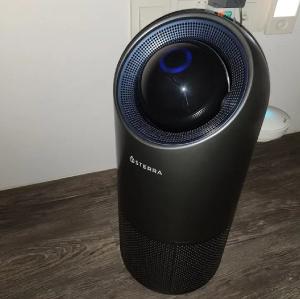 ★ ★ ★ ★ ★
Best Investment!
"It is the best investment that i have purchased 2 Sterra Moon for my family. Not only they clear all airborne contaminants, super quiet and their design is sleek and modern."
- Jacqueline L.
(Verified Buyer)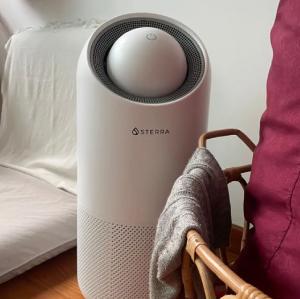 ★ ★ ★ ★ ★
Moon Equals Sleep!
"Sleek aesthetic design and easy to use! My family members had better sleep quality after using the Sterra moon purifier for the past couple of weeks."
- Michelle C.
(Verified Buyer)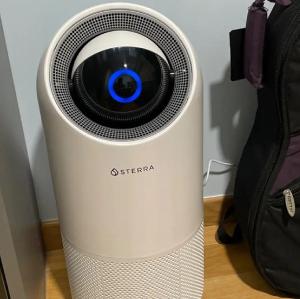 ★ ★ ★ ★ ★
Cleaner and Fresher
"Bought two units for the living room (daytime use) and bedroom (nighttime use).These purifiers reassures the air in my house is clean and fresh. Finding lesser mould too."
- Yannie S.
(Verified Buyer)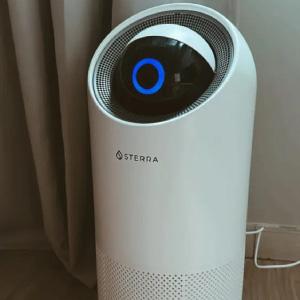 ★ ★ ★ ★ ★
I Like It A Lot
"So easy to set up and excellent price during the sale! Love that I'm able to connect to the app and control it from my phone seamlessly. I'm really excited to see how it can improve the air quality of my room. Let's go!"
- Jasmine G.
(Verified Buyer)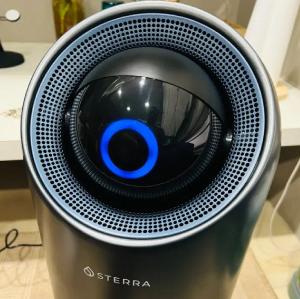 ★ ★ ★ ★ ★
Moon For The Win!
"I am so happy with my new Sterra Moon coz its eliminates 99.97% of all airborne pollutants. Its good for those who have severe allergy like me. Im so amaze and happy with this air purifier purchased. Thank you Sterra!"
- Jeffrey K.
(Verified Buyer)