Over 100,000+ People Fought Allergic Rhinitis, Thanks to Sterra...
Hear how others relieve allergic rhinitis symptoms with Sterra:
The #1 Complaint People with Allergic Rhinitis Have Is Persistent Unpleasant Symptoms
Below are the most common chronic allergic rhinitis symptoms:
Allergic rhinitis is also known as hay fever (seasonal) or perennial fever (year-round).
It is an allergic response where the immune system reacts to an allergen as if it were harmful, causing inflammation on the inside layer of your nose.
This makes your nose become swollen and produce excessive levels of mucus along with other allergic symptoms.
The Problem Is Not You, It Is The Allergens
When your body displays the allergic rhinitis symptoms mentioned above, it is really trying to get rid of harmful airborne allergens present in the air that you are exposed to.
So, to successfully combat allergic rhinitis, you need to get down to the root cause - the allergens. Below are the most common ones often hidden within your home:
What Are Long Term Effects of Allergic Rhinitis?
It's not just what you are feeling right now; it's how your life will look like
Now It's Possible to Naturally Combat Persistent Allergic Rhinitis Symptoms With
Sterra Moon Air Purifier
The Sterra Moon Air Purifier does more than just capture all harmful airborne allergens that trigger allergic rhinitis. It is also proven to improve sleep, immune system, well being without any side effects that medication brings.
Sterra Moon Is Designed and Lab Tested to Combat Allergic Rhinitis
The Sterra Moon's exclusive filtration system can remove up to 99.97% of all harmful allergens in your home.
Feel like "You" Again with Just One Touch
Meet Sterra Moon - the air purifier that helps over 100,000+ customers worldwide greatly improve their lives by being free of allergic rhinitis symptoms. With different layers of filtration, each designed with a specific purpose, Sterra Moon enables anyone to have a better shot at combating allergic rhinitis.
Sterra Moon Also Works for All Other Kinds of Severe Allergies and Respiratory Conditions, Helping You To…
Improve Your Immune System
It captures all allergens to minimize allergy triggers, allowing you to take a rest and your immune system to rejuvenate itself.
Improve Sleep Quality
It operates at a "soft-whisper" during the night to provide you with cool, fresh, and clean air, which helps induce deeper sleep.
Improve Productivity
With proper recovery enabled by a clean and allergen-free breathing environment, you are fully ready to tackle any tasks.
Improve Self Confidence
Having great symptoms relief and good restful sleep allows you to look and feel better, helping you regain your self confidence.
Start Your Day Full of Energy
You can wake up feeling rejuvenated, filled with positivity, and ready to start the day full of energy, enthusiasm and drive.
Try The Sterra Moon Air Purifier Today!
Free Shipping Within The US
Absolutely Huge Results, Absolutely No Risks
Get the Sterra Moon to start being free from allergic rhinitis symptoms today with no risks.
★ ★ ★ ★ ★ 2792 reviews
Sterra Moon™ Air Purifier
(Buy 1 Get 1 FREE Offer)
$349.00
USD
$698.00 USD
Double the effectiveness of improving your allergic rhinitis and overall health with 2 of our best selling Sterra Moon™ Air Purifiers
BUY 2 FOR THE PRICE OF 1 AND GET $349 OF FREE VALUE!
Reduce allergic rhinitis symptoms

Improve sleep quality

Increase productivity

Breathe more easily

Improve quality of life
$349.00 + 1 FREE AIR PURIFIER (Value: $349.00)
Each Sterra Moon Air Purifier also comes with 1 free air filter.
Promo Ending Soon. Get Yours Now Before The Promo Ends.
Don't Lose $349 Worth of Free Gift!
Order with a Peace of Mind
With Our 100% Money-Back Guarantee
Try the Sterra Moon Air Purifier without any worries with our 100% Money Back Guarantee. If it doesn't clean your air or if you simply don't love it, send it back and you'll receive a full refund with no questions asked.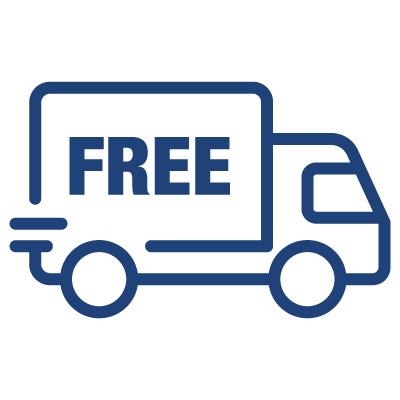 FREE Shipping (Within US)
No one like paying for shipping. That is why we offer completely free shipping for all orders within the US. You are welcome!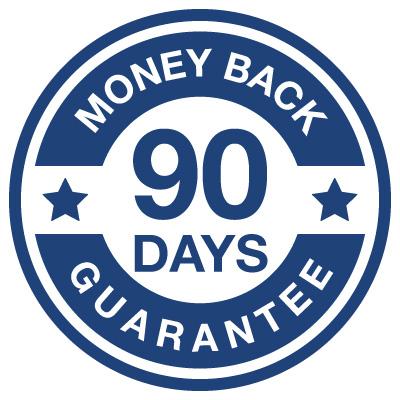 100% Money-Back Guarantee
Enjoy the Sterra Moon for the next 90 days, and if it doesn't work for you, let us know and we will give you a full refund.
Real, Verified Results:
See What Customers Worldwide Are Saying About Why The Love Sterra
Note: All reviews below are from actual paying customers that are authenticated and verified.
Frequently Asked Questions
Click on the questions below to see the answers.